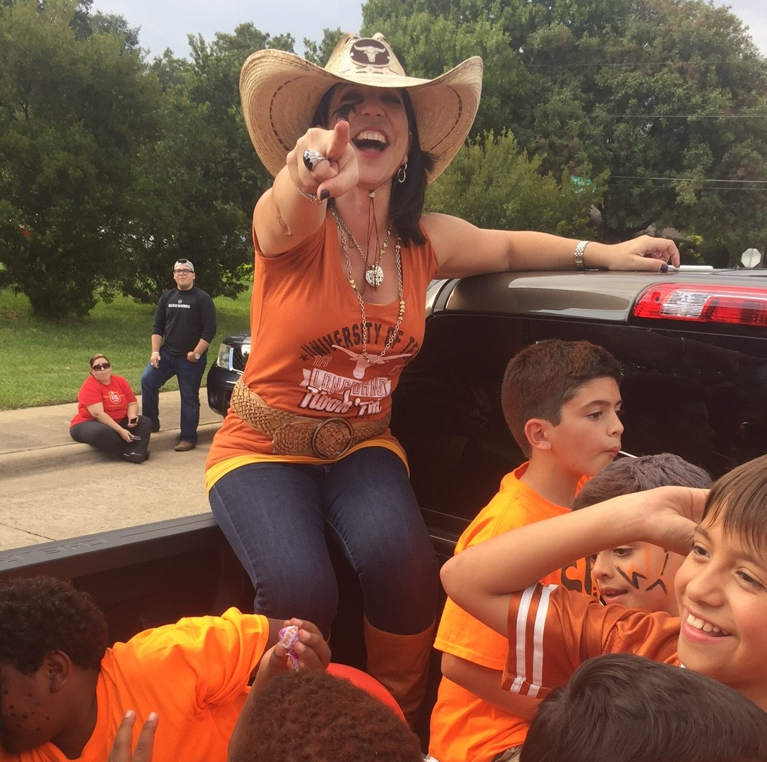 "As an eight year old, I had the opportunity to shadow my father in his role as principal. I carried his clipboard, radio, lanyard and listed out everything we had to do the night before. I walked behind him and checked off everything. I found my calling and became a principal at the age of eight".
Dr. Dora Renaud is a seasoned advocate for student equity, boasts over 25 years of leadership in STEM education. She is the Vice President of Strategic Partnerships at Papaya Tutor. She has an extensive background in educational leadership as core faculty guiding teachers to earn masters and doctorate degrees. Previously, she worked as Senior Director of Academics at the Society of Hispanic Professional Engineers (SHPE), where Dora oversaw K-12 programs, professional development, and university partnerships.
She was born in Donna, Texas and a 2nd generation college student. Dora followed the legacy of her family, who are pioneers of bilingual education in Dallas. She has dedicated her life to education and is an example of hard work and effort. From a very young age she imitated her father because she wanted to be a school administrator, and as time went by she managed to fulfill her dreams. Today she has become a doctor in education administration and we are very proud of her!
Can you tell us how you started working in education?
My father Basilio G. Renaud Jr. inspired me from the time I was very young and when I turned 18, I started my educational journey as a teacher assistant. I was a bilingual teacher for five years and then transitioned into an instructional coach where I was training bilingual teachers, building curriculum and researching different literature and putting literacy packets together for teachers and training them on effective implementation. She lead the initial reading academy cohorts, going into classrooms and teaching them at night so the teachers could get college credit. She presented at multiple national conferences promoting bilingual early literacy strategies.
Growing up with a father in the educational space, what did you learn from him?
I was so proud of my father for the impact he made as a community leader. Every Sunday he was on public radio telling parents how to keep their children motivated and on track with their education. He told them about the events going on and how important everybody's role was to help students. I was so proud of him and that made me realize what a great leader he was and I wanted to be like him when I grew up.
Is there a success story or program that you implemented, that has made you very proud or that you can recall?
There were several noteworthy initiatives. At the elementary level, one project that stood out was the Learning Garden. I spearheaded fundraising efforts to establish this garden as the center of the school community, which soon became the focal point for our events and educational initiatives. To encourage teachers to utilize the garden, I introduced incentives for taking their students there. We set up learning spaces with cozy picnic areas and whiteboards, providing a perfect setting for outdoor lessons.
Additionally, we arranged for martial arts classes to be held in this space. One remarkable event we organized was International Literacy Day. For this event, I collaborated with other private schools, specifically Jesuit and Hockaday. The language teachers created interactive stations, and children were provided with paper passports. They embarked on a global literacy journey, experiencing children's stories in various languages from different countries. To make it even more special, the students wore pajamas, turning it into a delightful literacy night event. This initiative not only enriched our educational experience but also fostered a sense of community by establishing connections with the partner schools. It was indeed a remarkable and impactful endeavor.
Are there any systemic issues you've identified in your work that have made it a little bit challenging and how have you addressed them?
The most prominent issue I've observed, closely linked to the Papaya program, pertains to students' confidence levels. This issue is systemic in nature and revolves around the failure to encourage students to speak up when they don't understand the learning. Papaya has shed light on a crucial matter: students' lack of confidence is a result of a systemic problem where they are not prompted to express their uncertainties. By offering personalized one-on-one tutoring, trust is built, enabling students to open up about their concerns. Tutors then provide them with strategies to enhance their confidence and build their STEM identities. This approach aims to rectify the often underestimated, yet enduring impact on their education and future career prospects.
Why do you think tutoring is so important in this post-covid world?
The most significant opportunity, both in the state of Texas and nationwide, arose during the onset of the COVID-19 pandemic. This period was characterized by what is commonly referred to as "learning loss." The federal Department of Education allocated substantial funds, in the millions, with the specific purpose of addressing this learning deficit through tutoring initiatives.
This funding was dedicated to tackling the issue of learning loss, and it marked the point at which tutoring programs gained prominence. This shift in focus has had a profound impact on enhancing students' learning experiences, as they worked closely with tutors to grasp complex subject matter.
So looking ahead, how do you envision the educational landscape?
The future of education hinges on technological progress and a dedicated commitment to personalized learning. Fifteen years ago, I questioned the viability of one-to-one, personalized instruction. It was a brilliant idea, but I never thought it would come to fruition. Nevertheless, it has become evident that every school district should adopt individualized learning plans for each student, underscoring the rising significance of incorporating social-emotional components into their daily educational experiences. Building emotional connections with students is now of paramount importance, particularly in light of the increasing prevalence of emotional challenges schools face. Social-emotional support plays a vital role in education and has a profound impact on students' overall well-being.
Is there anything else that you would like to share?
It's evident that Papaya represents the next logical step in my personal journey. As we persist in fulfilling our mission and providing support through a wide array of programs, my favorite involvement has been working with emergent bilingual students, particularly those who have migrated from other countries. These students have faced significant challenges, leaving behind friends, adapting to new environments, and learning skills in a language they are still mastering. I believe that I'm here for a purpose, and my role is to lead this important work, guided by a higher calling.
To learn more about how Papaya is helping democratize tutoring, go here: press@papayatutor.com